Quadoro Expands Open-Ended Real Estate Fund QSREE with Sustainable New Office Building in Brunswick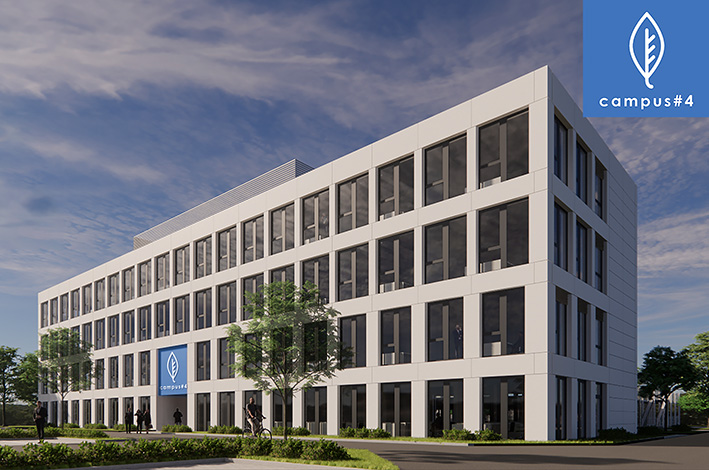 The modern new building with the name campus#4 is characterised by an ecologically compatible and sustainable construction method. It has a total rental area of more than 3,000 m², spread over four floors. The building is optimally connected to the transport network and is located on the site of the real estate complex Campus 3, which is already held by the fund. In addition, the building has been awarded the Gold Certificate by the German Sustainable Building Council.
Matthias Altenrichter, Head of Asset Management at Quadoro and responsible for planning and overseeing project development, commented on the new construction: "The fund's strict sustainability requirements were incorporated into the planning of the project from the very beginning. We are already looking forward to completion of the property next year."
More information on Quadoro Sustainable Real Estate Europe can be found on the website www.sustainablerealestate.de/qsree.
The build can be followed live at https://goldbeck695.hi-res-cam.com/.