Quadoro Acquires Innovation Quarter in Göttingen for Mutual Fund Sustainable Europe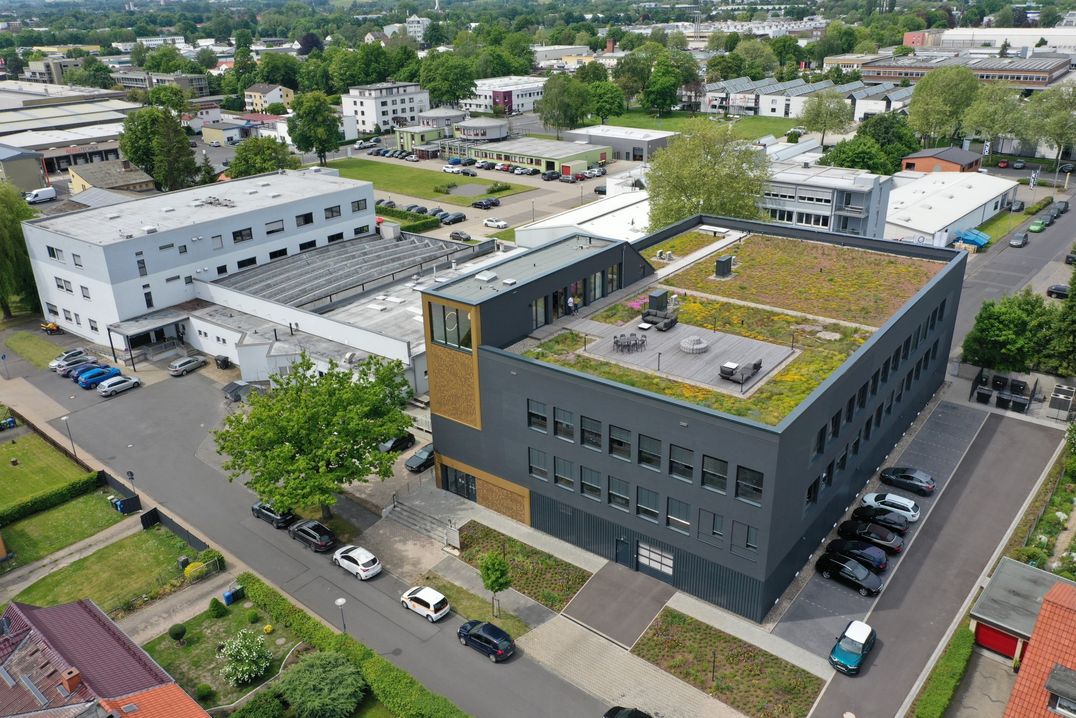 The Innovation Quarter consists of seven buildings and is located in the university town of Göttingen. The properties were built in 1950, 1965 and 1975 and restructured in the 2010s as part of an overall revitalisation and redevelopment over several years into an innovative technology and service centre. The total rental space of more than 11,000 m² is currently used for offices, commercial space, storage, a kindergarten, training rooms and event space. The portfolio of the quarter also includes a plot of land of approximately 1,500 m², which allows for the further expansion of the site, as well as 140 parking spaces. The area is currently let to 14 parties. The main tenants are a leading provider in the field of POS digitisation, a development and manufacturing company for measuring devices and a telecommunications company. The properties are located about 2 km northwest of Göttingen city centre and are well connected to public transport.
The portfolio meets the fund's sustainability requirements and, in particular, has above-average energy efficiency. Nevertheless, various measures to improve sustainability are planned, such as the conversion of conventional lighting to LED and the installation of additional bicycle parking spaces.
Michael Denk, Managing Director of Quadoro Investment GmbH, commented on the acquisition: "We are pleased to further diversify the Sustainable Europe with a property ensemble in Germany. The fund now has 16 properties in six European countries."
Further information on Quadoro Sustainable Real Estate Europe Private can be found on the website www.sustainablerealestate.de/europe.
The transaction was brokered for the seller by the Göttingen-based consulting and project development company EBR, which was also responsible for the overall revitalisation and redevelopment of the Innovation Quarter in recent years. The company is also a tenant in one of the buildings.