Quadoro Acquires Business Park in Denmark for Mutual Fund Sustainable Europe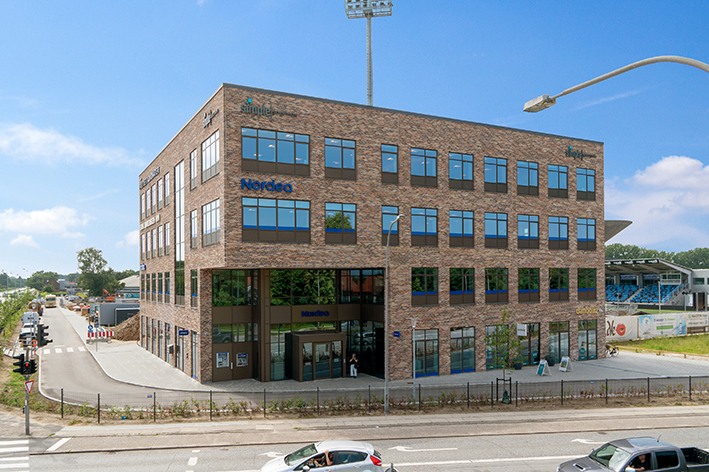 The Køge Business Park comprises three four-storey office buildings with a total lettable area of around 9,000 m². The first two buildings were completed in 2019 and 2021, while the third property is currently still under construction and scheduled for completion by the end of this year. The buildings are located around the Køge football stadium. The two existing buildings are let to more than 20 companies. The largest tenants are banks, a supermarket chain and companies in the fields of civil engineering and surveying. The building is under construction but already more than 80% let. The harbour city of Køge is located about 35 km southwest of Copenhagen and is an important logistics centre in the north as well as an important work location for the entire Zealand region.
Klaus Kämpf, Sustainable Europe's external sustainability advisor, commented on the acquisition: "The large, open-plan, flexible office space has been built to a high standard and meets the fund's strict sustainability requirements. The indoor air quality also reaches the highest standard. Heating and hot water are sourced in a CO2-neutral manner via district heating from biomass. In addition, each building has a photovoltaic system."
Michael Denk, Managing Director of Quadoro Investment GmbH, adds: "Denmark is currently one of the most attractive investment locations in the world and places great emphasis on research and development as well as on green energy. This was a key factor in the acquisition of the business park, which further diversifies the fund's portfolio."
For more information on Quadoro Sustainable Real Estate Europe Private, please visit www.sustainablerealestate.de/europe.