The Doric Group attaches great importance to sustainability at both the product and corporate level. Our individual group-wide ESG strategy is regularly reviewed and adapted to fulfil current needs.
We are also guided by the United Nations Sustainable Development Goals (SDGs) and the Principles for Responsible Investment (UN PRI).
What we do today determines what the world will look like tomorrow

Marie von Ebner-Eschenbach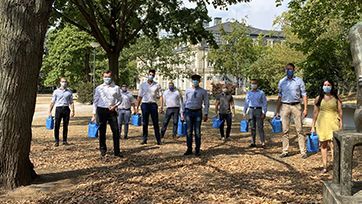 Flexible and Social Corporate Governance
We implement suggestions from our regular employee surveys. These include
Flexible working hours
Home office options
Minimal/no overtime
Target-oriented bonuses
Dual study programmes
Professional development
Corporate benefits for employees
Special leave, e.g. for community work
Company outings and events
Regular first-aid courses
Defibrillators installed on every floor
Sports facilities for employees and bicycle promotion
Beverages free for all staff
Networking meetings for trainees and students
Health care offers
Regular free networking lunches for all staff
Employee recruitment programme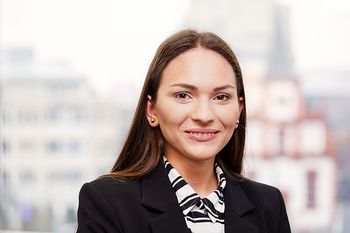 I have already inspired a new colleague to join Doric. The bonus I received for my recommendation was great recognition.

Valdete Thaqi, Transaction Manager at Quadoro
Socially Responsible Corporate Governance
Supporting charitable causes
Encouraging engagement in social activities
I was delighted when my proposal to financially support the Offenbach Street Clinic was put into practice right away and is now also privately supported by numerous colleagues.

Martina Schloßmüller, Marketing Director at Doric
Sustainability in Action
Active sustainability team
Sustainable investments
Reduction of electricity consumption
Use of green electricity
Regular sustainability reports
Participation in environmental protection measures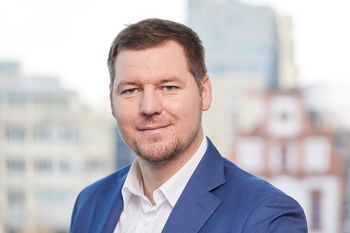 As a member of the sustainability team, I can help make decisions that optimise the group's environmental footprint.

Tobias Reber, ESG Manager Renewable Energies at Quadoro
Sustainable Products
Our open-ended real estate funds pursue a consistent sustainability approach over the entire investment cycle of the properties they invest in. This approach means only suitable buildings with good future prospects are acquired and subsequently managed sustainably.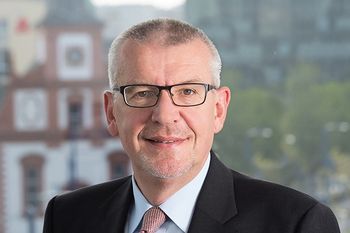 Sustainability thrives when people take responsibility. In order for sustainability to be put into practice, people are needed who promote it at all levels and firmly anchor it in the corporate group's day-to-day dealings.

Bernd Reber, Co-Founder of the Doric Group