Doric Joins A330 Destination Next Project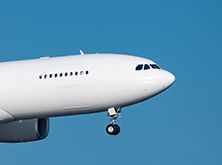 Supported by a group of independent aviation experts, Destination Next promotes the advantages of the Airbus A330 in the aviation industry's post-pandemic recovery.
The A330's low direct operating costs, high number of readily available aircraft in the market and increasing consumer demand make it an optimal means of transport for airlines and cargo operators responding to the challenges and opportunities of the post-pandemic world.
Doric currently manages 42 aircraft of various types and an engine portfolio with a total investment volume of USD 7 billion.
Bernd Reber, Managing Director of Doric, commented on the project involvement: "Our expertise in aircraft asset management and remarketing makes Doric an ideal partner for Destination Next. Together with other aviation experts, we will promote the A330 as a mode of transport."
For more information on Destination Next, visit https://destination-nxt.com/.
For more information on Doric Aviation, visit https://www.doric.com/transport.